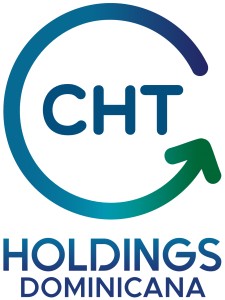 SANTO DOMINGO, Dominican Republic, December 9, 2019 (Newswire.com) - CHT Holdings Dominicana, S.A.S. (http://www.cht-holdings.com.do) is activating capacity on the most modern submarine cable in the region, with its landing station, located in Punta Cana, Dominican Republic.
Our goal is to bridge the digital divide through a significant increase of the internet and data capacity offered to Dominicans.
The Dominican Electricity Transmission Company (ETED) will be the main transport medium to enable new connectivity, reaching the four corners of the country.
Education, Health, and Telecommunications Operators will be the great beneficiaries of this solution.
By the end of 2019, CHT Holdings Dominicana will offer services in the country, changing the landscape of the information and communication technologies in the Dominican Republic forever.
After more than two years of intense work, the new submarine cable is a reality. This solution, in addition to the Operator License granted by INDOTEL will stimulate additional infrastructure investments in the island.
"This is just the beginning of a more interconnected country; we are proud to be the enablers that bring the possibility to the great people of this Island to be more connected to the world. It is our commitment, following SDG number 9 (Build Resilient Infrastructure) to invest in transforming the welfare of the citizens of this nation," says Harrison Vargas, CEO of CHT Holdings.
On Nov. 22, 2019 the Dominican Electricity Transmission Company (ETED) presented its National Fiber Optic Network to the nation, intending to explain the benefits of this project to the sector and to the Dominican people.
In his presentation, Mr. Gorki Encarnacion - Director of the Optical Fiber Business Unit of Telecommunications - expressed that this network is available to the nation's Telecommunications Operators, such as CHT Holdings Dominicana S.A.S, which has indefeasible rights of use of all the capacity for this cable to the Hispaniola Island over a state-of-the-art submarine fiber optic.
"Our convergent services network will allow users to enjoy constant and sustained speeds, with low latency so that their services are experienced with unmatched quality. Our intention and commitment are to democratize internet access," commented Mr. Carlos Haberkorn, COO - CHT Holdings Dominicana.
"By enabling CHT Holdings as a nationwide operator, we are taking a firm step towards fulfilling our mission: Connecting the majority of Dominicans to the world, through the best technology and services, contributing to improve equal access to quality education in the country," commented Mr. Josemiguel Dávila, CTO - CHT Holdings.
Source: CHT Holdings
Share: